Proud to part of the NEFF Cookaholics Campaign
Claire Burt's Cookaholics blog
Cheese fanatic mother of two Claire Burt has turned her kitchen hobby into a thriving food business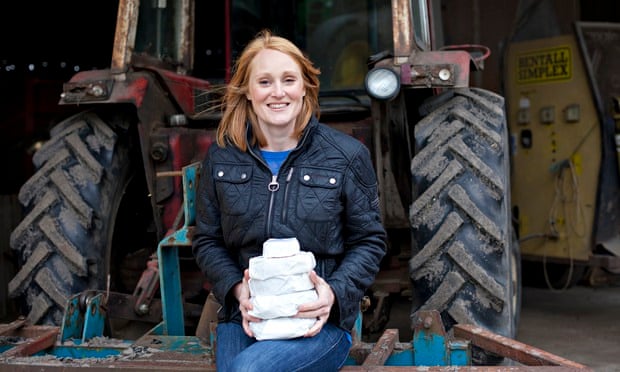 From cheese fanatic to full time producer
A lot of people who've tried my cheese assume the dairy must be pretty big. In reality, the Burt's dairy is just me and one very talented cheese maker, Tom Partridge.
We do everything ourselves, from sourcing the milk from local dairies, to handcrafting the cheese and delivering it to shops. As for our HQ, it's a tiny prefab building on a small Cheshire farm. It might not sound impressive to some, but it's a big step up for me; five years ago I made all the cheese myself, in my kitchen.
October is probably the busiest – and most exciting – time of the year for us, as it's when we start to make all the blue cheese that will go on sale over Christmas. Sales of blue cheese rocket over the festive period – there's just something about winter that conjures images of people sitting around open fires nursing port and rich blue cheeses like Stilton. In reality, our cheese is more of a modern British blue – a softer, more continental style cheese like Gorgonzola that can be enjoyed year-long.
It's a stressful time of year because we have to work most weekends just to keep up with demand, but there's a lot to look forward to. The days are getting shorter and cooler, which not only makes the dairy a more pleasant place to work (it can be ridiculously hot in summer) but also helps the cheese to mature more evenly. And the milk at this time of year also begins to change, which allows us to try-out new styles.
We might be flat out this month but we've managed to set aside time to make some experimental cheeses. One of the things we're trying out at the moment is a semi-soft cow's milk cheese matured in vine leaves. The leaves don't impart much flavour, but they help the cheese ripen amazingly well, while retaining its moisture – which makes the final product extra gooey and flavoursome. Later this month, we'll be taking the cheese around local food markets to see how it's received. I'm so excited to hear what people think.