Baked figs with parma ham and Burt's Blue Cheese
A figgy christmas: baked figs with parma ham and Burt's Blue Cheese
For Claire Burt, cheese is the star at this time of year and with baked figs and Parma ham it can truly take centre stage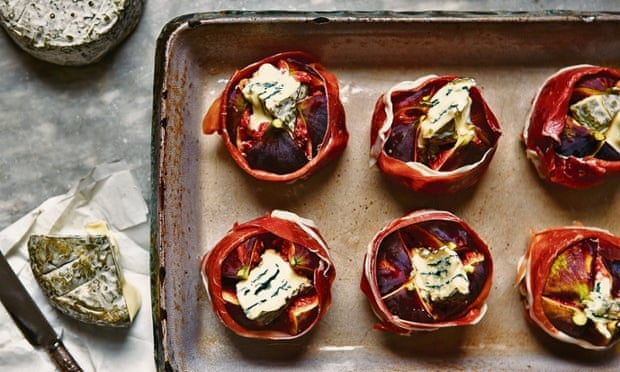 Christmas is a cheese lover's paradise, one of those rare occasions when it really is justifiable to whip out the cheeseboard at every available opportunity. And it doesn't stop there – cheese plays centre stage in an array of indulgent starters, oozingly rich bakes and comforting puds, which are all ideal at this time of year.
If you're looking for a delicious cheese-based starter to kickstart your big feast, Claire Burt's simple recipe for baked figs is perfect. Made with her award-winning Burt's Blue cheese, it takes no time at all to make, can be prepared in advance, and tastes amazing; the sharpness of the Burt's Blue marrying perfectly with the saltiness of the Parma ham and the sweetness of the figs. Served with a simple salad, it's a great festive starter.
Baked figs with parma ham and Burt's Blue Cheese 
Serves 4 as a starter 
4 plump figs
100g of Burt's Blue cheese
4 slices of Parma ham
Honey or a balsamic glaze
Salad leaves to serve
1. Preheat the oven to 180C/350F/ gas mark 4. Make a cross in the top of the figs, push a wedge of Burt's Blue into the cross, wrap the figs in a slice of Parma ham.
2. Bake in the oven for approximately 15 minutes, remove from the oven and finish with a drizzle of honey or balsamic glaze. Serve with salad.